Food Tour in Northern Spain:

Culinary delights for the most demanding palate
Have you ever wondered what the meaning of life is? Maybe it's eating! Joking aside, this food tour in Northern Spain will bring you on cloud nine

.
Madrid
Day One and Two.
In this food tour in Northern Spain, Madrid is your first stop. After checking in at your hotel, you'll be straight into the heart of Madrid to taste your first Spanish delicacy, tapas, a typical finger food, actually quite substantial, emblematic of the Mediterranean philosophy.
These mini bruschetta are in fact linked to the concept of conviviality and versatility, thanks to the various condiments that usually accompany them, and by virtue of the fact that between one bite and the next it's good to chat.
In the evening, you'll get to visit Plaza Mayor and soak up the Spanish atmosphere.
On the second day, you will start with a visit to the triad of Madrid museums, the Prado-Reina Sofia-Thyssen, which will occupy you throughout the morning. For lunch, you'll try callos a la madrileña, a meat dish that also includes a famous, and much-appreciated local sausage, virtually unobtainable elsewhere, called chorizo.
Afterwards, you'll move on to the 17th-century Buen Retiro Park for an afternoon siesta: a dreamy, romantic, shady setting, full of flowers and water spots. Finally, after a hearty snack of tortillas, you'll move on to Plaza de Puerta del Sol and admire the gateway, as well as several other symbols and curiosities of Madrid.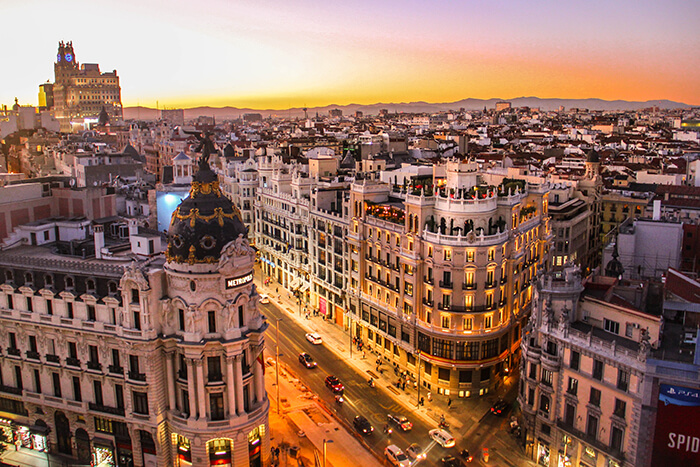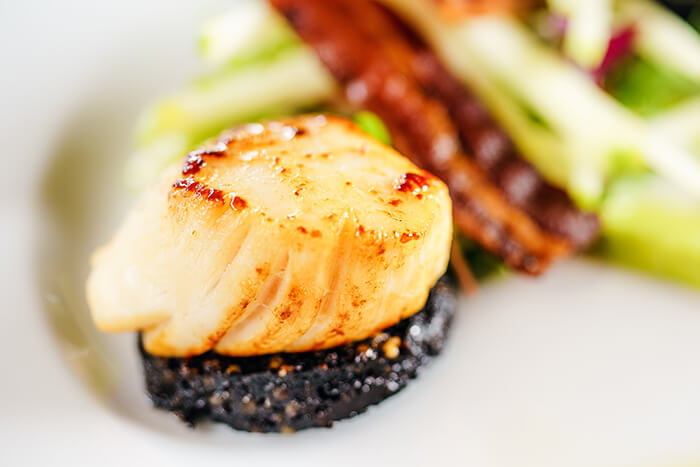 La Rioja
Day Three.
La Rioja is a region in the north of Spain known for its excellent wine production. Divided into three sub-regions, Rioja Alta, Rioja Alavesa and Rioja Baja, this area is extremely fertile, and favourable to the growth of different vineyards. Today, you will be able to stroll along some of the roads that run alongside these vineyards, and admire the surrounding landscape from the top of some of the hills, naturally tasting the local wines. In particular, you will be tasting red wines, ranging from Gran Reserva to Reserva a Crianza to Sin Crianza to Joven, with an increasingly lower degree of maturity, and thus arriving at a more evanescent and fruity flavour.
They are, however, some of the most full-bodied red wines, and boast an extreme quality, by far the best among the wines of this magnificent region, and therefore, of the world. This food tour in Northern Spain is not finished yet.
Logroño
Day Four.
We are in Logroño, in the regional area of Rioja Alta. Precisely because of this, tasting a little more wine will be the focus of this fourth day of your food tour of Northern Spain. The proximity to the Atlantic Ocean and the breezy climate favour different types of wine production, and today we will focus on white wines. The grapes, in this case, are no longer the Tempranillo, Garnacha, Graciano and Mazuelo red grapes we encountered yesterday, but are the equally delicious Garnacha Blanca, Malvasia and Viura.
You will also be taken to the Bridge over the Ebro, a bridge whose construction dates back to just before 1200, and will give us a not inconsiderable scenic view.
San Sebastián
Day Five and Six.
San Sebastián will be our backdrop for the fifth and sixth days of this culinary tour. You are still in the Basque Country, and surrounded by the Cantabrian Sea, so you will spend your fifth day on the beach at La Concha.
You could choose to take a nap in the sun, take a sandy stroll, or go surfing: the light breeze and juggernaut waves will help you along, whether a beginner or expert.
On the sixth day, you'll be taking a natural excursion to Mount Urgull, one of the two mountains that border yesterday's beach visit, and from the top of which you can see the whole city: the panorama, with its green, blue, and white colours, is extraordinary. In the afternoon, you'll visit the old town and have some free time.
And the food? San Sebastián is the kingdom of Spanish food, so you'll find plenty of delicacies: from delicious pintxos and txangurro, to typical idiazabal cheese, and seafood delicacies such as percebes.
Bilbao
Day Seven.
Bilbao is a place of unique shapes, sizes and spaces. You don't have to be a passionate lover of architecture to appreciate the very special urban configuration of this city, which, from the Guggenheim to the Casco Viejo, strikes the hearts of the beholder with its beauty. You will visit the city, concentrating on the most aesthetically relevant places, and move backwards from old Bilbao to modern and contemporary Bilbao, where you will stay for the evening.
For lunch you will eat in a historical city restaurant, so for dinner you will move to the city centre and taste more daring combinations, before dancing and having fun.
Among the dishes we will try are Vizcaina, made with cod, Kokotxas, also made with fish, and typical of Bilbao, Chuleta for meat and Alubias de Tolosa for vegetarians. Not forgetting dessert: the delicious, crumbly and creamy Pastel Vasco.
Oviedo
Day Eight.
We are in the capital of Asturias, Oviedo. Here you will visit local shops and experience an authentic way of life, far from chaotic mirages and false myths: here you will rediscover the true essence of the Mediterranean, and not just of Spain as a whole. Oviedo is also a city where environmental sustainability is at the heart of people's lives. Together, we will climb Mount Naranco, more than six hundred metres high, and from the top you will be able to admire Oviedo and all of its surroundings from a privileged vantage point.
In the afternoon, you may explore the city. Walk along Gascon Street, also known as Cider Street, a typical local drink made by fermenting apples, which you can sip against the backdrop of its history and tradition. Cider is also a perfect accompaniment to locally some produced cheeses such as Cabrales and Vidiago.
Rías Baixas
Day Nine.
On your ninth day you will visit the Rías Baixas, a kind of fjords located in the south-east of Galicia, that few people know about, but all love. The rías are small green marine oases similar to natural valleys, they are like miniature jewels.
In terms of cuisine, the fish here is skilfully prepared, and the indigenous vines produce white wines that go perfectly with the delicacy of the seafood, crustaceans, and all the local dishes.
You will visit Ría de Camariñas, Ría de Muros e Noia, Ría de Arousa, Ría de Pontevedra and Ría de Vigo.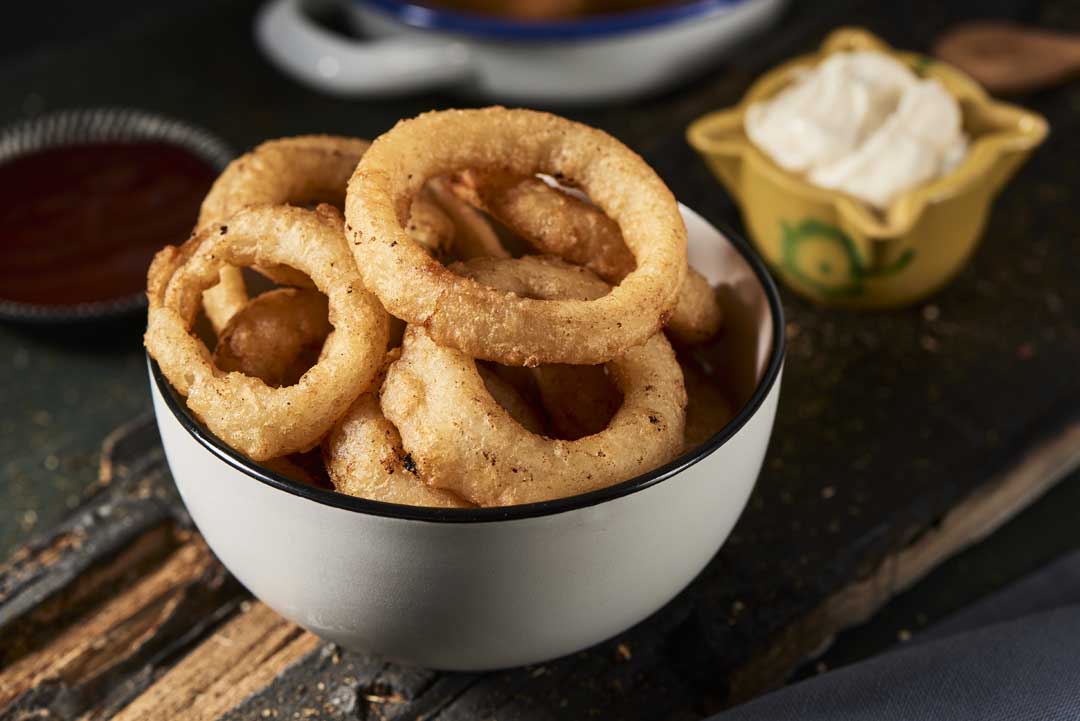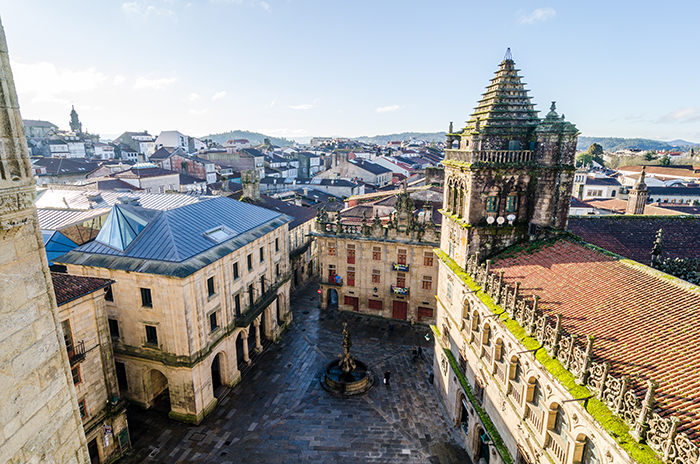 Santiago de Compostela
Day Ten.
When we hear the name Santiago de Compostela, we immediately think of the Way of St James, which we will discuss here. But Santiago, although, it represents the heart of the aforementioned route, is also a city that can be visited individually.
More specifically, places such as the Cathedral, the Plaza de Praterias, the Abastos Market, the Galician Centre for Contemporary Art, and the old town centre itself are points of great attraction from both an architectural, and a historical-cultural point of view.
Weather permitting, we'll also take you on a short hike up Monte de Gozo, literally "Mount of Joy", which offers an extremely breathtaking view of the city.
You'll eat Cannolicchi, small fish prepared in an authentic way; Tetilla, a cheese made from the milk of Galician cows, which are fed with special care; and of course, the dessert par excellence of Santiago, the Tarta Compostelana, a soft cake flavoured with almonds and cinnamon.
Unfortunately, this one was the last stop in this food tour of Northern Spain. ¡ Hasta la proxíma! 
Travel to Spain!
Would you like to embark on a culinary experience trip in Spain which will bring you on cloud nine? What are you waiting for? Get in contact with one of our advisors.